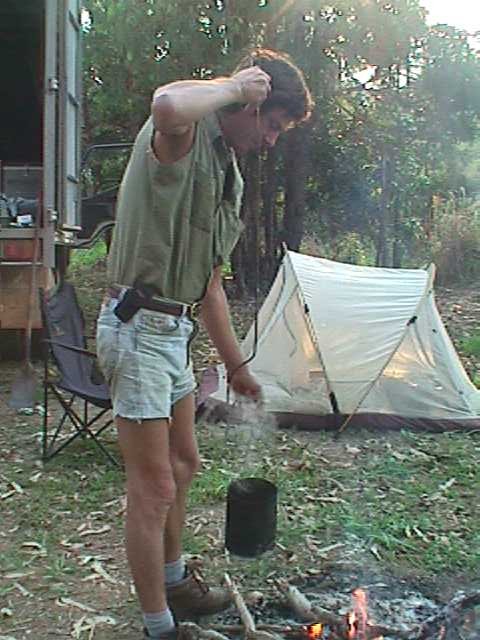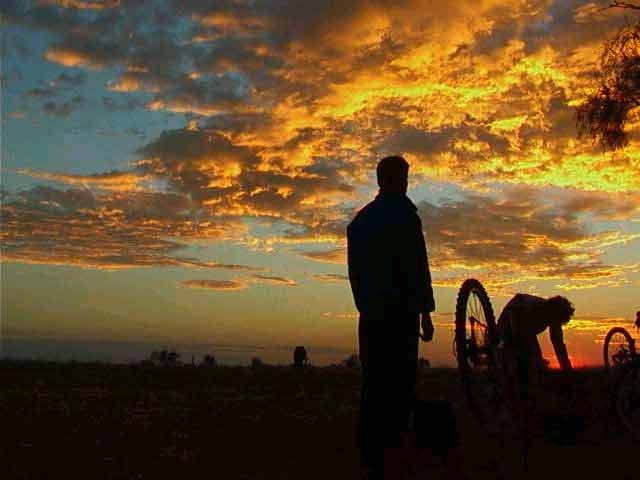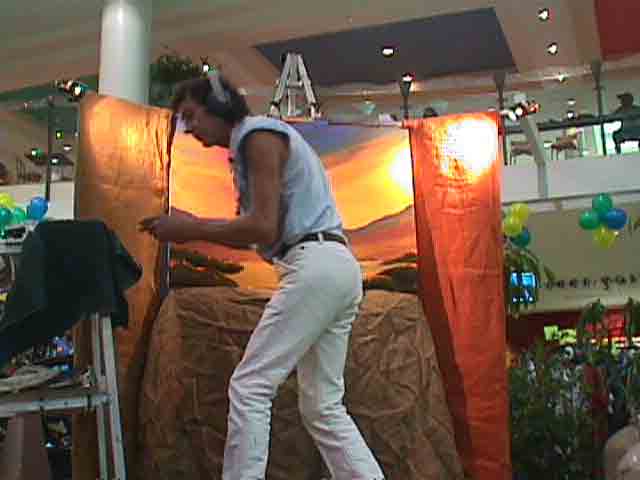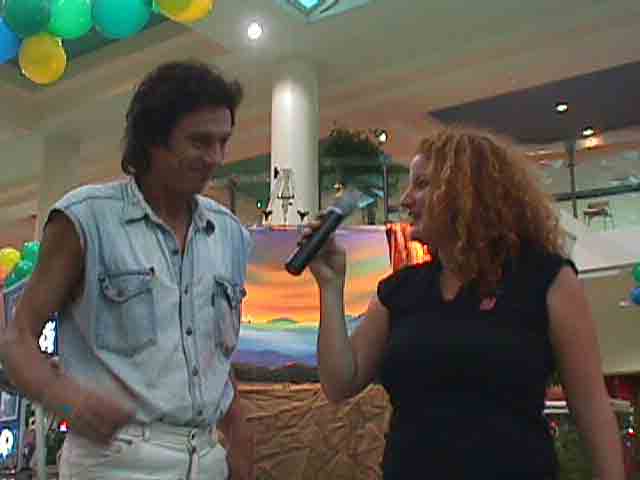 JOHN ANDREWS

ACOUSTIC PAINTING ENTERTAINMENT

Experience the spirit of this dynamic ozeman

Discovery Channel Program of Expedition 360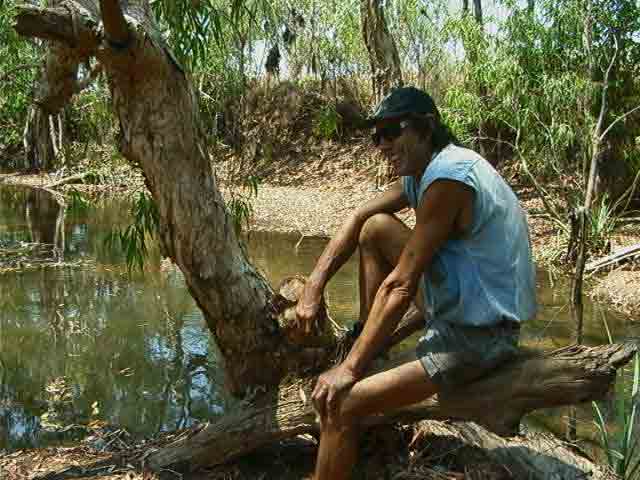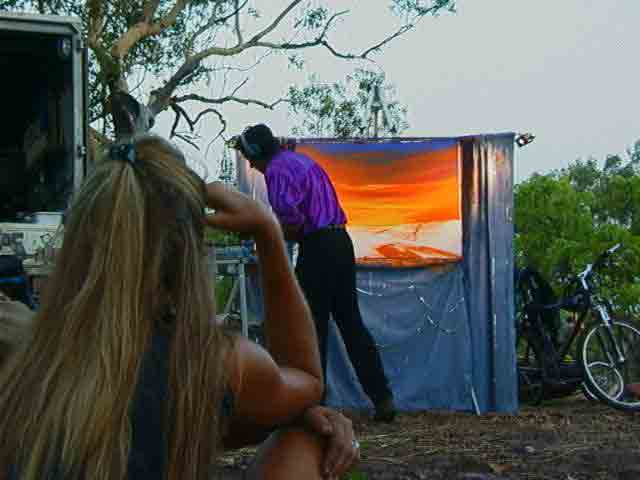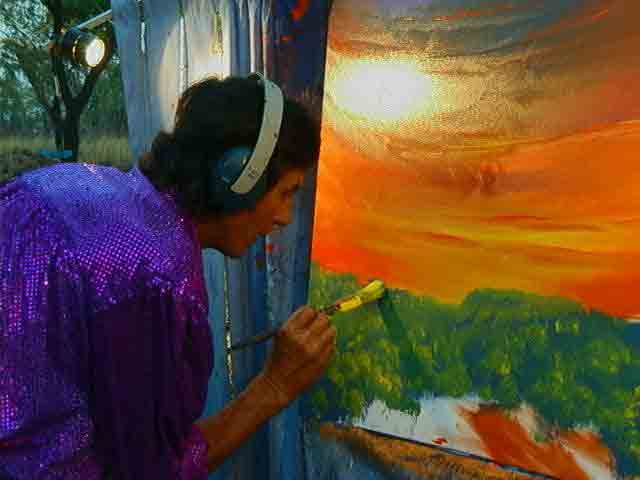 JOHN ANDREWS

Master and Pioneer of Acoustic Painting

John Andrews presents an extremely unique world class entertainment known as acoustic painting entertainment.  John conceived and developed this exciting multimedia, cross art form performance himself.    He has travelled and performed throughout Australia and the United States.  In less than 15 minutes, John transforms the music into an acoustic painting, live on stage.  For a large audience the image of the painting is projected onto multiple movie screens.  The acoustic painting created is then immediately auctioned off.  The atmoshphere is always electric as the audience bid frantically for John's original painting.  John's paintings are very sought after by music and art lovers, as well as investors.  As John is gaining worldwide television publicity as the Ozeman in the Discovery Program of Expedition 360,  the prices of his paintings are rising steadily and are in great demand.

John has collaborated with other well known Australian performers such as comedian Steady Eddy, international didgeridoo player, artist, musician and entertainer David Hudson and recently with world famous aboriginal Tjapukai performers.  John's unique acoustic painting entertainment was featured on LIVE AT FIVE TV NEWS in KNOXVILLE, TENNESSE.  He was invited to perform at the Opening of the International Adelaide Arts Festival Fine Art Exhibition.  His acoustic painting at this performance was acquired by the Governor of South Australia Sir Eric Neal. 

In 2001, John was invited to join the Australian leg of an international expedition which took 3 months to complete.  Expedition 360 will be televised on Discovery Channel TV program  which is due for release in Europe in May this year and later in Australia, Asia and the United States.  John will be appearing as "the Aussie Bush Man" on this program.   Apart from being on this international TV program, John was also part of an educational project utilising cutting edge internet technology to link up daily information and video to schools in the United Kingdom and the United States. 

John took time off during the filming to return to Cairns to be at the opening of the Cairns Art Society exhibition and he was invited once again to perform in Brisbane as the feature entertainer to help raise funds for the Brisbane Royal Childrens Hospital Foundation.  John has donated well over $80,000 to charities from the proceeds of auctions of his acoustic paintings created at his live performances throughout Australia and the United States.

Contact: John Andrews

    mobile 0418 518950  Int 61 418 518950

ACOUSTIC PAINTING ENTERTAINMENT


OZEMAN PAINTS FOR THE PRIME MINISTER !!!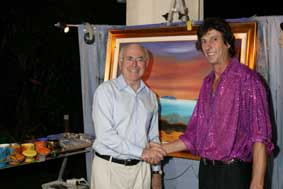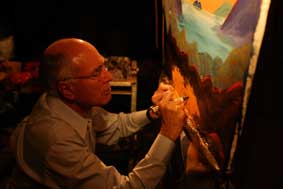 The Prime Minister of Australia, Mr. John Howard, congratulates John Andrews on his amazing Acoustic Painting entertainment. It is reported that the PM said to ozeman

"I'm very impressed John; you're very good at what you do".

To which ozeman replied

"Thank you John, you're very good at what you do too".

John Howard signing the still wet painting immediately before the auction which realised $8,000 !!!

Good work ozeman for a painting of "Nessun Dorma" which took only 10 minutes and 25 seconds to paint!