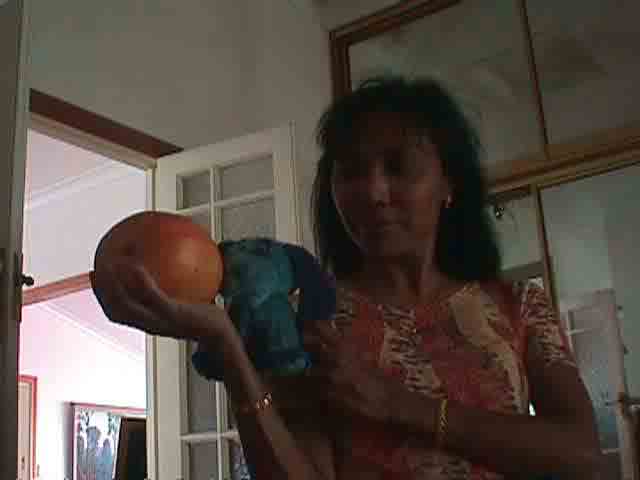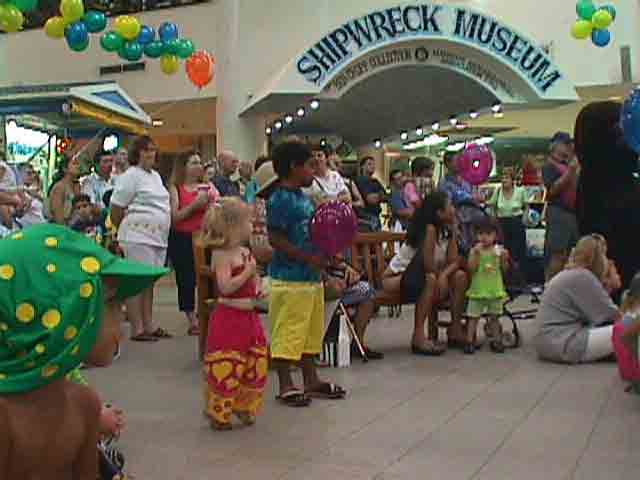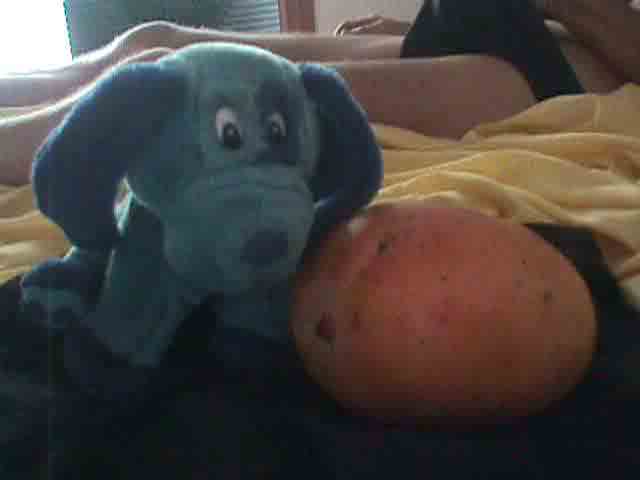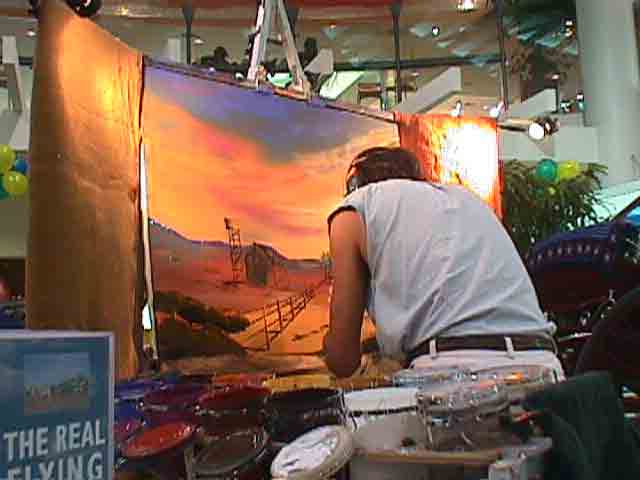 Since returning home from the expedition,  ozeman and I have been visiting intereting places in Far North Queensland.  I also had a chance to fly down to Broken Hill to celebrate the new year with ozeman's children Hannah and Simon.  Visitng Broken Hill and the outback brought back memories of the expedition. The view from the front of  Rex's (ozeman's dad) four wheel drive was not as good as the  Mitsubishi's five star rating travel, however, we all managed to do a lot of fun things together.  I was amazed at the contrast between desert scenery of Broken Hill to the Tanami Desert. 

I really enjoyed flying in the suitcase of ozeman.  Ozeman managed to squeeze me into his show bag - I mean his professional entertainment pack.  He told me to stay quietly so that the check in in airline officer would not detect my presence as  I was not supposed to be travelling in the plane with him.  I was glad to be let out in Adelaide.  Glenda and Gert picked us from the airport.  Upon arrival, ozeman unzipped me out of his pack and was proud to intoduce me to his friends.

All the kids and I enjoyed watching ozeman doing acoustic painting entertainment at the Pier on Australia Day Weekend in January.  I saw ozeman practise his show out in the bush, but it was amazing the large number adults and kids who stopped to watch him paint to the music.

I am bigger than this ripe mango

Norlia introducing me to mango

Ozeman painted this during the expedition ...it was very lighting fast. A stump  from a dead tree.  Don't cut trees down as there won't be any shade left when the sun is up.

Ozeman racing against time, at the finish of his acoustic painting show at the Pier

Your bluedog will endeavour to keep you up to date with any useful  information and interesting news  from Down Under  .........................promise,  BD

until next time  g'day and be happy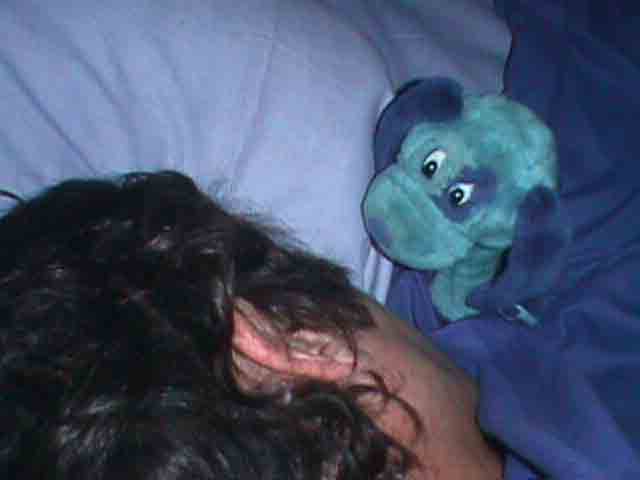 I woke up early to go out but I have to wait for my boss, ozeman to drive me around.